Products
We are building a universal AI core that can meet the industry's needs in terms of scalability and cognitive performance enhancement.
Cognitive Mill DemoUI App
CognitiveMill™ is a Cloud infrastructure scalable over hundreds of hours of media processing daily. Reliable and specifically created for the media and entertainment industry increasing loads.
We offer ready-to-go API integration alongside a convenient user-facing tool.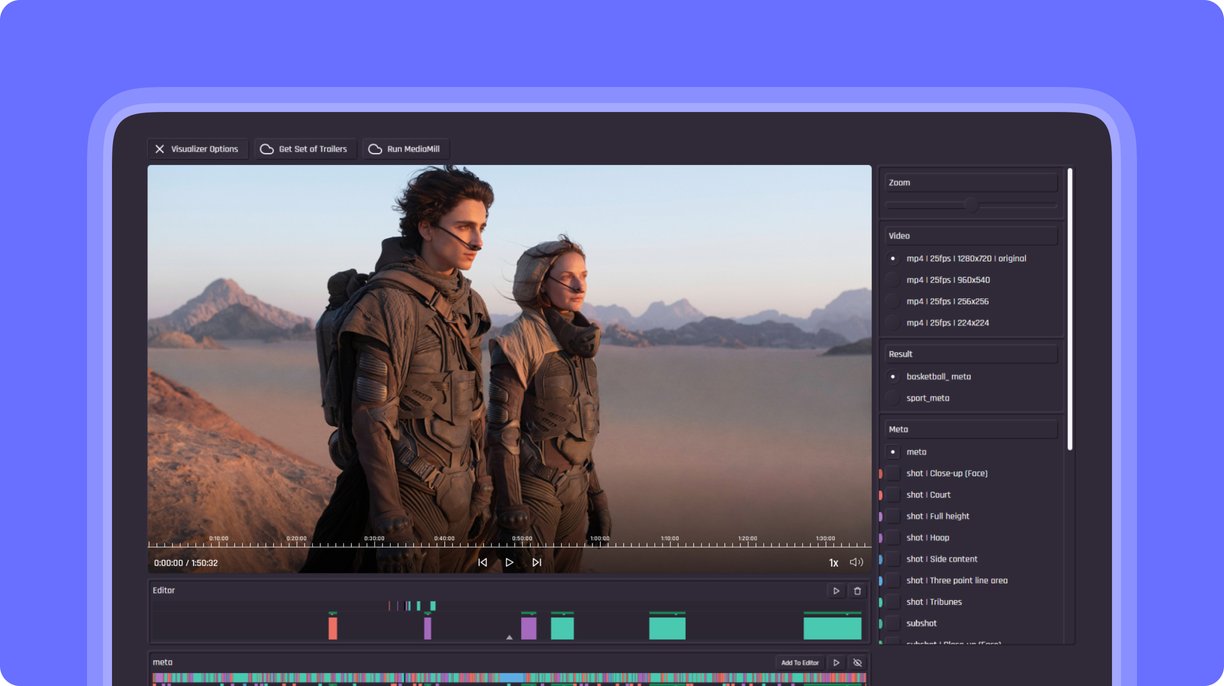 Boost your video content processing by automating the tedious manual work
Cut the time your editors spend on menial tasks and have them focused on creativity.
Understand the whole video context, not just the objects
A deeper insight into video content allows for more effective and adaptive decision-making.
Deliver processed content to various channels in seconds
CogntiveMill™ analyzes and processes videos 50 times faster than a human editor.
Try DemoUI
Klipme App
Klipme packs all the video analysis goodness that CognitiveMill™ offers in the form of a hassle-free web app. Same speed, same accuracy - you just log in, upload the videos, get processed clips, and move on.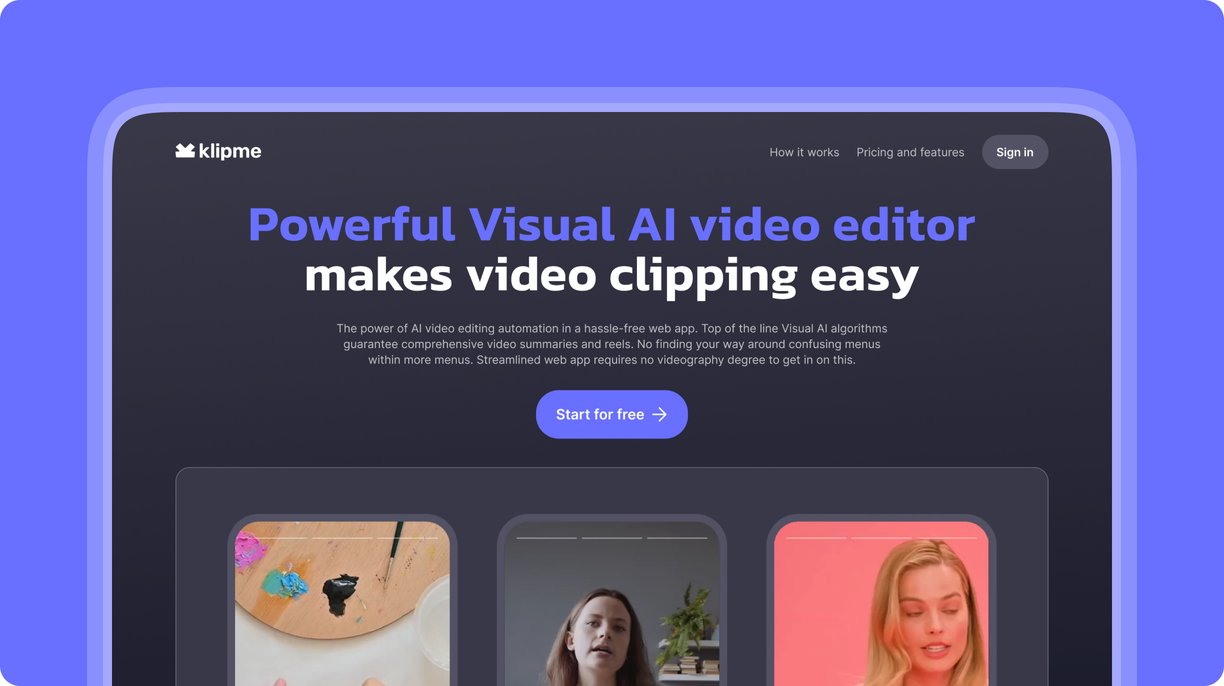 Get reels ready for social media on seconds
Klipme cuts the best parts from any type of footage and edits them together into clips that you can share on social right away.
Control the clips you get from Klipme
You can choose the type of editing Klipme does, apply smart cropping, add subtitles, and effect
Stay ahead of the agenda on social media
Klipme allows you to process your content much faster, enabling you to stay competitive in the online space.
Try Klipme
Cognitive Mill API
We make it easier for you to get the most out of CognitiveMill™ on the enterprise scale. We don't over-encumber you with yet another piece of software to figure out. The solution neatly integrates into your workflow through an API to make it as seamless as possible.
Prioritize the creative output to make the best content for your audience. Let AI handle less important things.
AI can be your greatest asset if it solves the right problems. Get it to gather metadata, cut highlights, burn subtitles, and do other things while your production staff dedicated 100% of their efforts to writing, producing, filming, and editing content.
Don't clutter your production with tools
CognitiveMill™ can act as a plugin of sorts for your already-established production workflow. You won't have to change it to make the new tool fit in.
Be up and running in minutes
There are no wonky UI to figure out, no settings or shortcuts for your team to learn. It's the literal plug-and-play thing.
Scale the production as your needs change
CognitiveMill™ is agile enough to cover production of any size. Easy scaling means keeping up with changes in your business or the entire industry.