Logo detection solution for outstanding branding
Aim for precise logo detection and recognition in video with our AI-based tool. Find logos in TV shows, movies, broadcasts, and sporting events to unlock advanced branding options.
Monitor and control the context in which a brand appears. Create machine-picked brand-related video highlights fully automatically.
Leverage the ready-for-integration logo recognition API to scale your production with meaningful automation.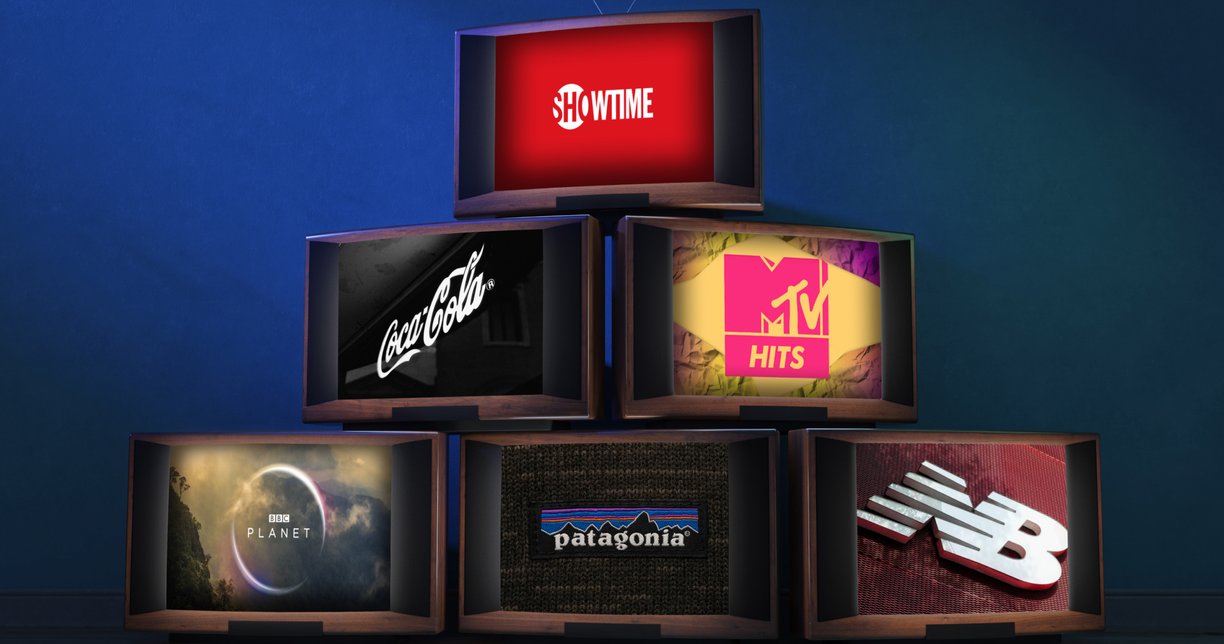 Try Demo UI
Unlock unprecedented branding possibilities
Get the most from our logo recognition software.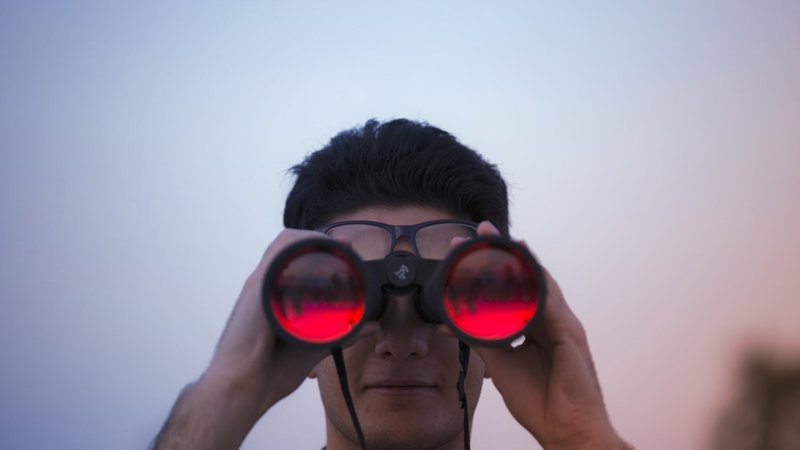 Brand highlights
Our logo identifier finds the whole scene in which a logo appears, not just the frames. It gives you the advantage of instant and automated smart video editing.
We control a brand contextually, recognizing a pattern as overlayed graphics sequence, or brand appearances on T-shirts, on sporting events' banners, or in-movie branded scenes.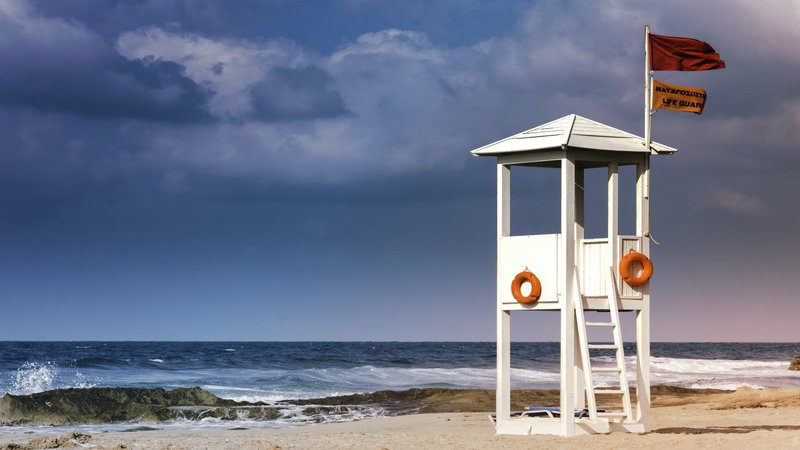 Brand safety monitoring
Our video content analysis platform ensures near-human video understanding, which allows you to automate brand safety monitoring. You don't want the brand you care about to appear in scenes of violence, nudity, or improper behavior. Our video analysis solution has a scene-level understanding of video content and guarantees outstanding brand safety.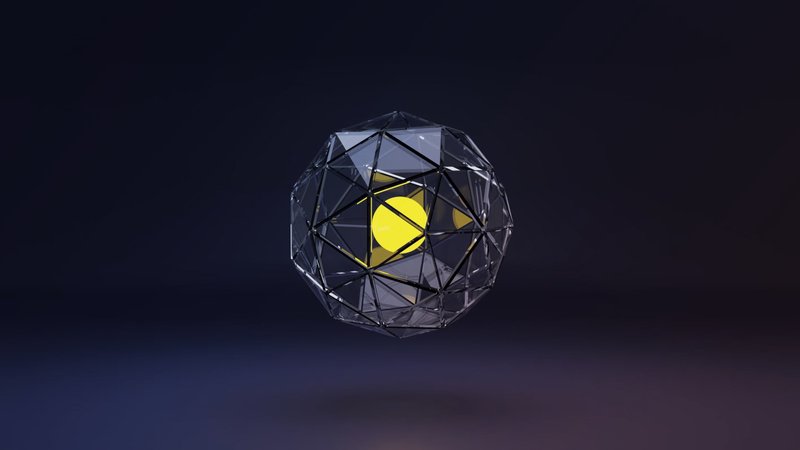 Branding insights
Our AI expertise reaches its quintessence in the CognitiveMill™ cloud platform. We analyze the context of video, environments, patterns, and more with the help of cognitive computing tech.
All this is to deliver practical insights on how to put your brand in the spotlight.
Control the context of logo placement
To put you in charge of your branding, it's not just the logo detection we rely on.
We monitor shot/sub-shot patterns, visual environments, artificial content, overlays, ad blocks, and brand appearance in various media structures.
This ensures a human-like pattern understanding of brand appearance. Surrounding pattern analysis allows retrieving unmatched brand-related insight and branded highlight creation.
Computer vision-based logo detection and recognition
For precise logo recognition in a broadcast, movie, TV show, or user-generated footage, we leverage elegant computer vision algorithms aimed at finding required graphics.
Our highly precise logo detection tool is powered by artificial intelligence and can be applied to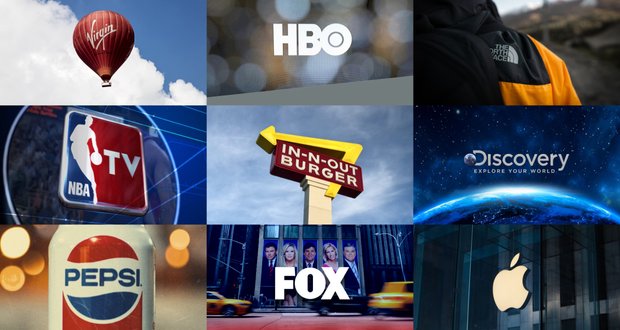 Ad blocks, ad rolls, broadcasting/gaming overlays, etc.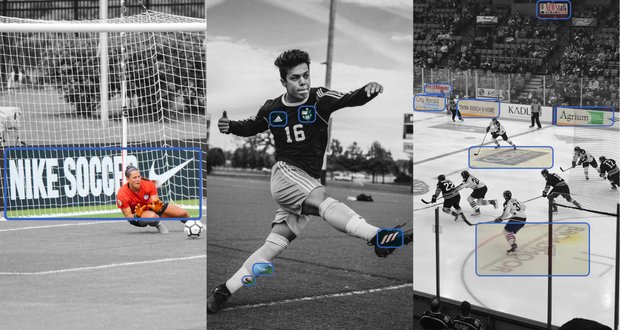 In-scene branding on T-shirts, facility banners, or in-game branded objects.
Get the most value from our logo detection API
Leverage our AI platform that is ready for integration today
Automatically find brands and detect logos in all sorts of video content
Boost branding capabilities with AI-powered automation.
How logo recognition tool works
For logo recognition in videos, deep learning becomes redundant or needs too much training for a particular graphical shape.
We apply geometrical assessment and computer vision where deep learning and neural networks don't work well enough.
What you get is a super-fast logo detection result with near 100% accuracy and highly scalable processing capabilities.
Flexible and highly scalable cloud system capable of automating your content post-processing
Live and on-demand video
Automatically detect logos in all types of video content both live and on-demand formats. The lowest latency possible is guaranteed by smart logo detection only in the areas of interest.
Highly adjustable graphics detection
Since the system controls brand appearance as a human, It takes only several minutes to adjust the platforms to the new brand logo. The precision is guaranteed after that.
Precise shapes with the highest accuracy
Leverage our geometrical assessment of graphics when the accuracy is of the highest importance. Experience the computer vision solution that never fails.
Rapid integration
CognitiveMill™ can be integrated into your workflows via API that is thoroughly documented by our team. If you want to try the platform beforehand, just sign in to the demo account.
More than just neural networks
Where neural networks fail to detect, computer vision algorithms and geometrical assessments never do. Pair that with scene-based context analysis — and the ideal logo detection and recognition solution is here.
Cognitive products suite
CognitiveMill™ is not just a standalone product but an integral part of the Cognitive Mill product suite — a cognitive engine ecosystem. Feel free to pick the solution that is best for you.
Leverage our human-like pattern understanding to supercharge your branding!
Leverage the precise computer vision-based logo detection solution by CognitiveMill™ to scale your production workflow. Spare your editors' time by letting the AI spot in-stream ads, sports facilities branding, and any logo appearances in video footage.
Broaden your advertisement opportunities by linking point-wise ads to the logos appearing on screen. Our custom logo identifier makes it easy and fully automatic! It frees up hours of manual logo detection.
Experience the new way of sponsored content management! Leverage our logo detection solution to create branded highlights that appeal to your audiences. Automatic highlight generation and logo recognition allow saving hours of manual editing.
Unlock the branding and advertising opportunities never seen before! With our logo detection and recognition solution, it is easy to find the pieces of video content with the appearance of your brand. Fast, precise, and fully automatic.
Find the branded pieces you need by detecting logos in video footage. Our computer vision-powered tool can spot all the required graphics precisely. Scale your delivery pipelines with AI-based automation.
With our easy-to-use and elegant solution, your editors won't spend their precious time on logo detection. The precision of the operations delivered by computer vision is guaranteed by our engineers!
Try Demo UI