AIHunters becomes NVIDIA Inception partner
Jun 10, 2022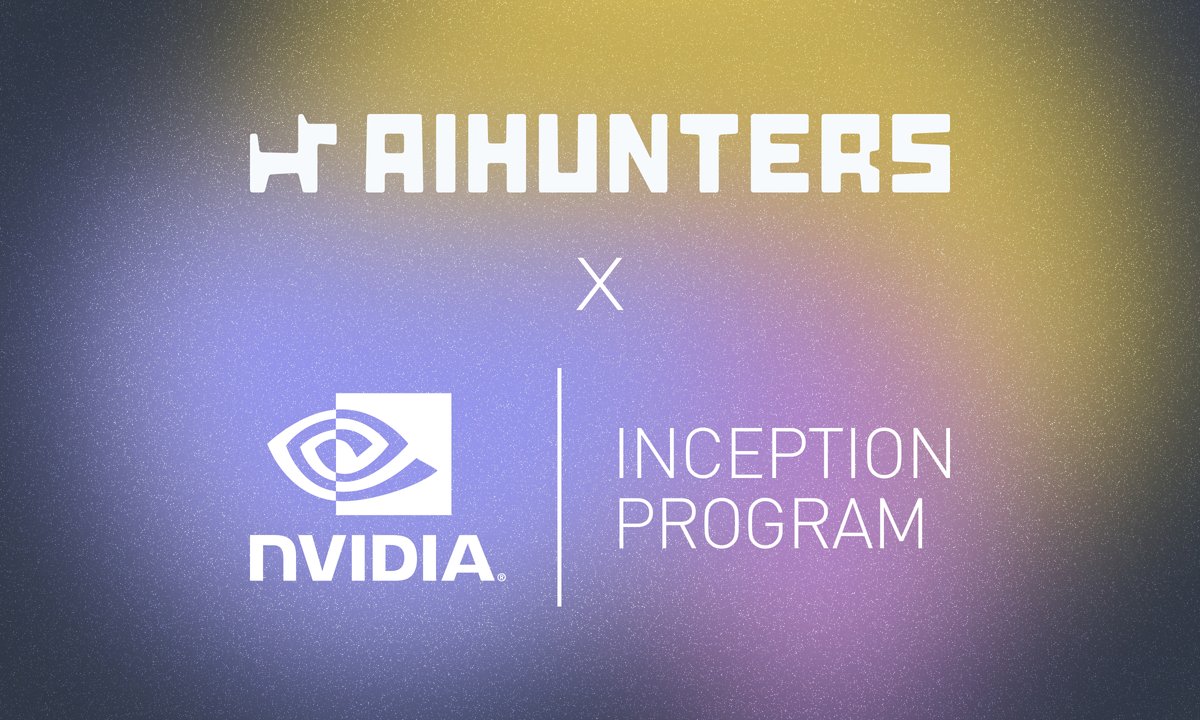 AIHunters is excited to be named a member of the NVIDIA Inception program which already greatly benefits our cause!
NVIDIA Inception allows AI startups to tap into the company's technical expertise. Members also gain the most visibility in the area, get the latest resources, access venture capital, receive mentoring from NVIDIA experts, and other valued benefits. Such acceleration helps companies grow and evolve much faster from every angle.
Since January 2022, AIHunters has been involved in the program. As an innovative company actively using NVIDIA technology and GPUs to power our cognitive video analysis, AIHunters was a perfect fit for the program.
The key benefits that the NVIDIA Inception program has already granted to AIHunters are:
Inception Capital Connect — Investment Introduction through NVIDIA's large capital partner network.
Cloud Credits AWS — 100k of Cloud credits from one of the partners to accelerate AIHunters' R&D.
Participation in GTC — Preparing AIHunters to speak at the #1 AI developer conference.
You can become one of the members of the NVIDIA Inception program by submitting an application. It is a great opportunity for the likes of AIHunters to super-charge your technological and business potential.
"It is a major opportunity for our company. To be included in such a program means more visibility, technical acceleration, and the opportunity to spread our technology across the Media and Entertainment industry. Cognitive computing-based video processing is something very innovative for the industry, and having such a renowned tech partner helps a great deal", comments Oleg Gubin, CEO AIHunters.
The AIHunters team says a very special "Thank you!" to Michael Kaplan, Director of Global Business Development, Media & Entertainment, and Chris Brown, Inception Program Partner Manager, for the assistance and acceleration of this collaboration!