NAGRA and AIHunters partner for live ad insertion
Aug 17, 2022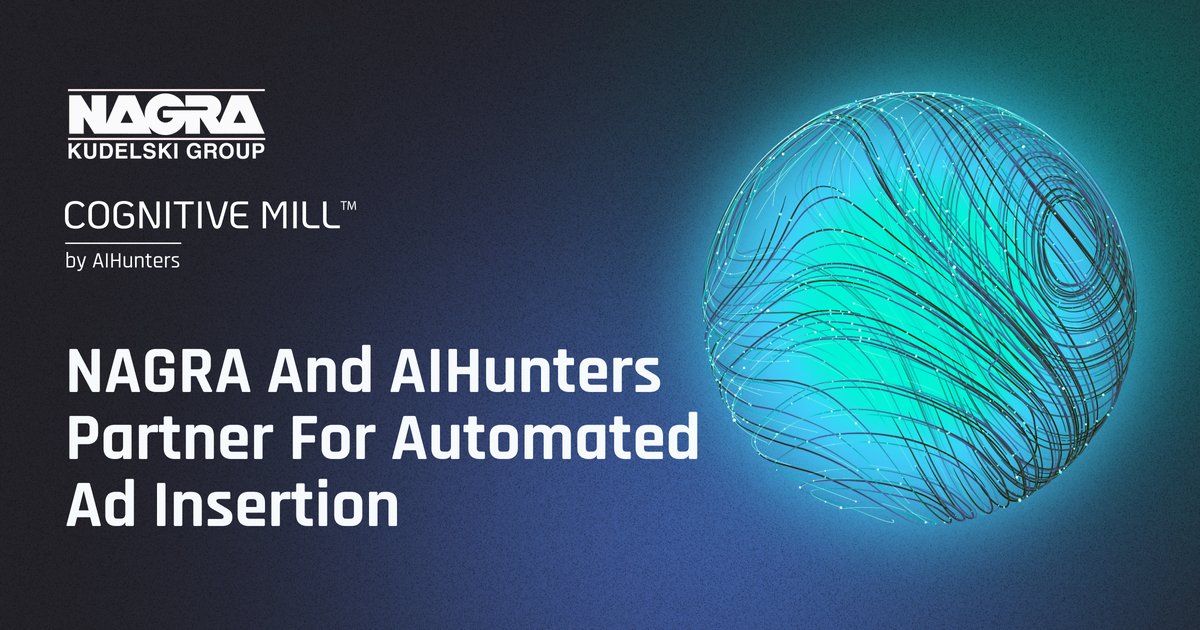 Vilnius, Lithuania — August 17, 2022 — AIHunters, a deep tech company specializing in cognitive automation solutions for the M&E industry, is happy to announce its pilot integration with NAGRA, a Kudelski Group company and the world's leading independent provider of content protection and multiscreen television solutions. The project embraces AI-powered live ad insertion functionality as a part of a seamless viewing experience for NAGRA sports apps.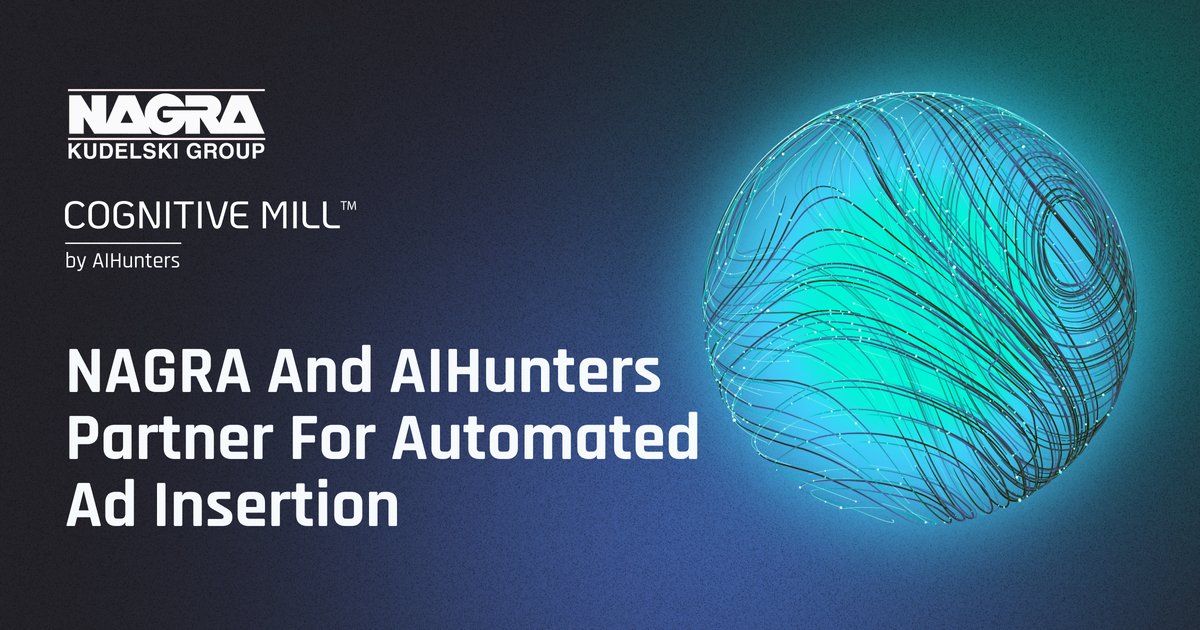 "AIHunters has been a great technology partner helping us achieve the level of cognitive automation around live ad insertion that's needed. The AI-powered pipeline developed by them can precisely define the end of a period and automatically insert an advertisement block. This is a promising way of workflow automation enablement," explains Sebastian Kramer, SVP of Business Development and Product Management at NAGRA.
"We've worked with NAGRA on identifying the demand for cognitive automation cases. The consumer-centric live ad insertion solution proved to be the most valuable one. Since we already have a credible technological stack for context-aware ad insertion and overall sports content understanding, we've happily enrolled in this pilot project," states Oleg Gubin, COO at AIHunters.
AIHunters is building a unique cognitive computing-based platform that can analyze and act upon any video 50x the speed of a regular employee without compromising the quality of that analysis. This platform already covers more than 20 business cases.
"Our plans stretch as far as adding automated sports highlights delivery, powered by the Cognitive Mill™ product," elaborates the AIHunters CEO.
The pilot project will be demonstrated on the NAGRA stand (1.C81) at the forthcoming IBC 2022 show in Amsterdam from 9th—12th of September. Both partners express high hopes put on this year's IBC in terms of propelling growth, creating more collaboration opportunities for the industry, and revisiting the existing ones.
About AIHunters
AIHunters is a company leveraging cognitive computing technologies for next-generation business automation enablement. With its unique post-production and editing automation platform for the Media and Entertainment industry — Cognitive Mill™ — the company delivers fully automated video editing and post-production solutions, that unlock a new era in the media management workflows.
About NAGRA
NAGRA, the digital TV division of the Kudelski Group, provides security and multiscreen user experience solutions for the monetization of digital media. The company provides content providers and DTV operators worldwide with platforms and applications over broadcast, broadband, and mobile platforms, enabling personalized viewing experiences. Visit dtv.nagra.com for more information and follow us on Twitter and LinkedIn.