AIHunters partners with Oxagile to revamp consumer-driven OTT
Aug 31, 2022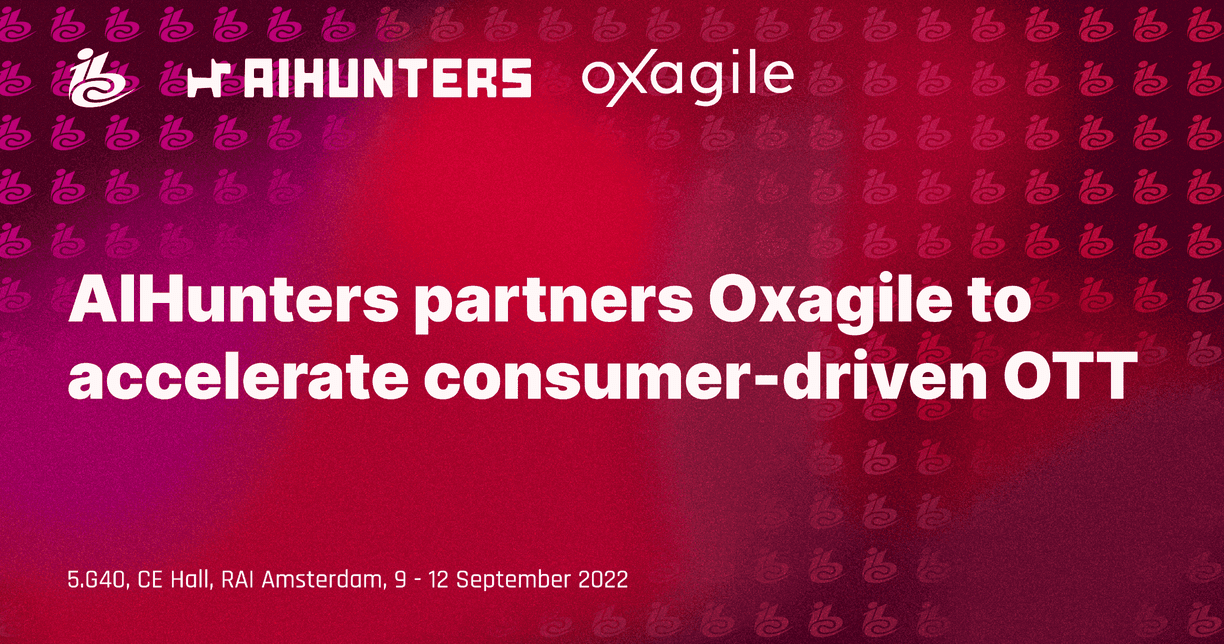 Lithuania — August 31, 2022 — AIHunters, an innovator in the cognitive automation of the M&E industry, partners with Oxagile, a leading end-to-end video system integrator to deliver an automated cognitive-powered OTT experience!
The partners are ready to demonstrate that an OTT platform can be supercharged with cognitive automation features to meet the growing need for personalization. The demo will showcase how a simple and intuitive user interface can anticipate viewers' demands and take user engagement to the next level without compromising the intuitive flow of a platform.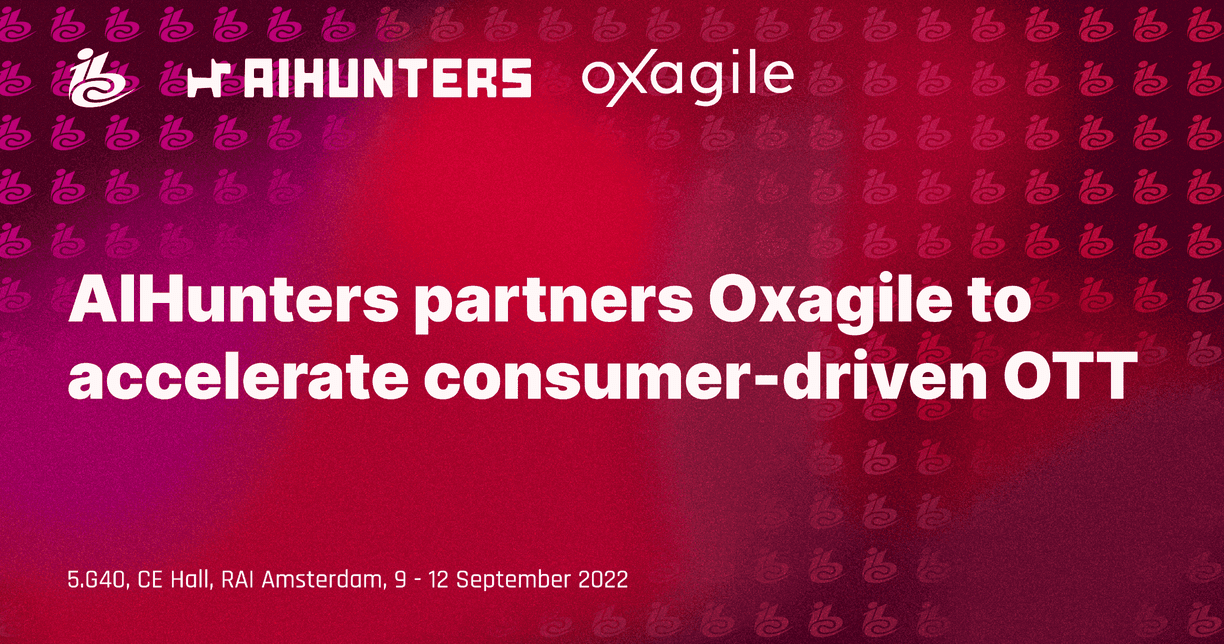 "At Oxagile, we are always pushing the OTT envelope. And now we are ready to show how we can enhance an online video platform with cognitive innovations to enable consumer-driven OTT and deliver ultra-personalized viewing experiences at scale.
Oxagile's forte as a video system integrator is delivering multi-platform experiences alongside targeted TV and audience intelligence. Our expertise was paired with our innovation partner — AIHunters," explains Oleg Stepanyuk, VP of Delivery Partnership and Presales Engineering at Oxagile.
"AIHunters has developed a comprehensive AI-powered toolset based on its Cognitive Mill cloud platform. It helps automate lots of the daily tasks that take ludicrous amounts of time and human effort. With the help of Oxagile's integration expertise, we've been able to deliver a feasible OTT platform demo. Everyone can come and test it.
Among the features that are already implemented are AI-generated movie trailers; Smart end credits detection; Context-aware ad insertion; Automated thumbnails and posters. We believe that soon even more of them can be implemented," comments Oleg Gubin, COO at AIHunters.
Book a meeting and let's talk!
Experience innovation first-hand at IBC 2022
Visit booth 5.G40 at the IBC Show, where joined forces of Oxagile and AIHunters will be happy to tell more about consumer-driven OTT. You will also be able to see a demo of cognitive automation features right away to get a gist of how the industry is going to benefit from it in the near future.
About AIHunters
AIHunters provides cognitive computing technology-powered products for next-generation business automation enablement. With its unique post-production and editing automation platform for the Media and Entertainment industry — Cognitive Mill™ — the company delivers fully automated video editing and post-production solutions that unlock a new era in the media management workflows.
About Oxagile
Oxagile is an end-to-end software development provider that ensures innovation across the board. Delivering video-related projects for the likes of Kaltura, Vodafone, and Discovery for 17+ years, Oxagile is a trusted partner for building high-quality video delivery systems.