AIHunters' first IBC: a little startup in a big world
September 28, 2022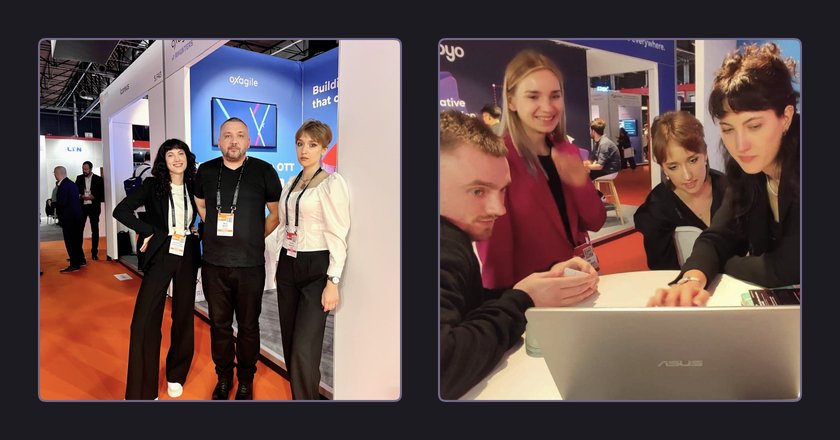 It's been a quiet three years for the Media and Entertainment industry trade shows. You know, some pandemic broke out.
It forced us to stay at home for weeks. It also deprived us of the fun and the privilege of visiting industry-biding events. Such as IBC.
The IBC (International Broadcasting Convention) Show is one of the largest and most influential trade shows that covers the whole cycle of media creation, management, and delivery. It implicitly sets a yearly milestone — like a summer solstice or something of equal importance.
It hasn't been a physical event since 2019.
Luckily, IBC was announced to come back this September. Back to in-person networking, back to meeting our favorite clients and the new ones, back to recharging from the atmosphere in the RAI halls!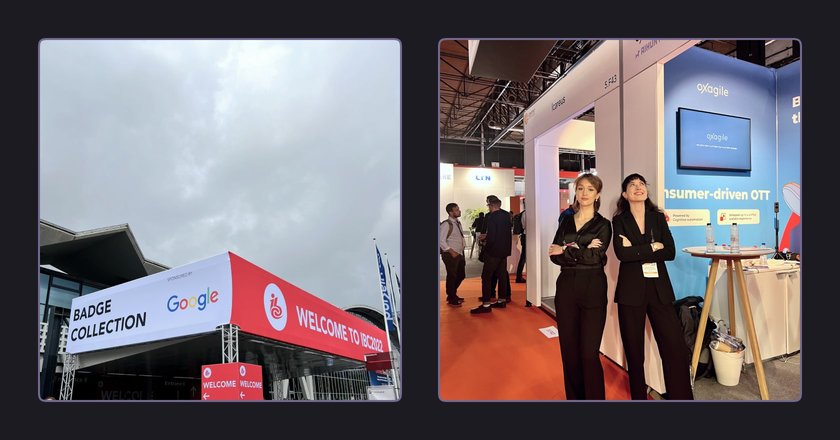 The AIHunters team had an amazing four days of networking, handshaking, product pitching, industry trends revelation, and personal insights.
It was overwhelming.
As one of our companions put it, let the IBC tsunami pass, and then let's talk.
As we slowly come to our senses, there are some conclusions and impressions beginning to formulate.
Let's go through them together.
Expectations and reality: what was mapped out for IBC2022
Some of us were familiar with IBC from our previous working experiences. So we could imagine what to expect.
So we set some tangible goals for the show and started campaigning (with a lot of uncertainties concerning attendance, health requirements, and the possibility of the show getting canceled like the 3 times before that).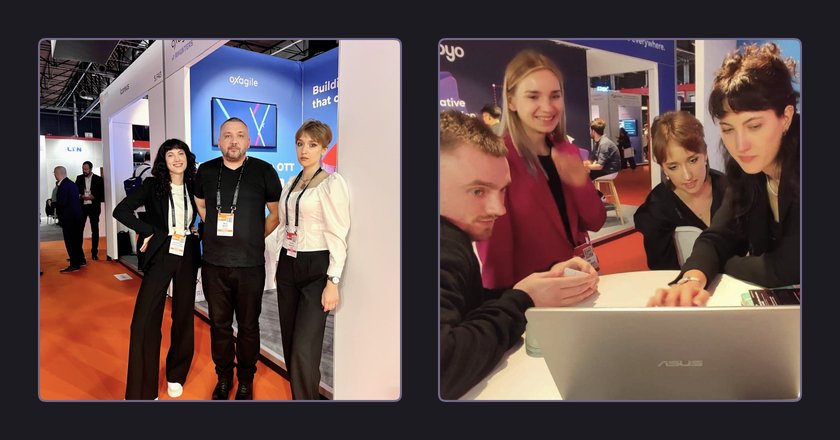 Here is what we expected to achieve.
Educate the market on our technology
As a technology-driven startup, we strive to have our voices heard in the industry. Our cognitive computing-powered system actually brings cognitive automation to lots of common industry use cases. To name a few, we have automated highlight creation, smart end credits and openings skip, and context-aware ad insertion.
The AIHunters approach differs from the one that the industry is used to. Instead of leveraging primitive Digital Image Processing and some other workarounds to cover a limited number of use cases, we apply cognitive computing. Doing so, we recreate a human-like video content understanding. It allows us to cover multiple use cases with a single brain-inspired core.
Some of these cases are already well-known to our audience. They were specifically created to help editors, content managers, and other hard-working M&E people to get rid of hours of tedious routine tasks.
Besides, we've ensured a pretty good digital presence beforehand, so many of our stand visitors came with hatched-up cases for our cognitive automation capabilities.
Let's see what we have here:
Goal #1: achieved.
Put the AIHunters brand into the limelight
A picture's worth a thousand words, and a product demo from a company's CEO is worth a thousand sales pitches.
AIHunters were selected to hold a demo "Target — an era of M&E robotization with CognitiveMill™" on the Innovation Stage.
Stay tuned for the recording!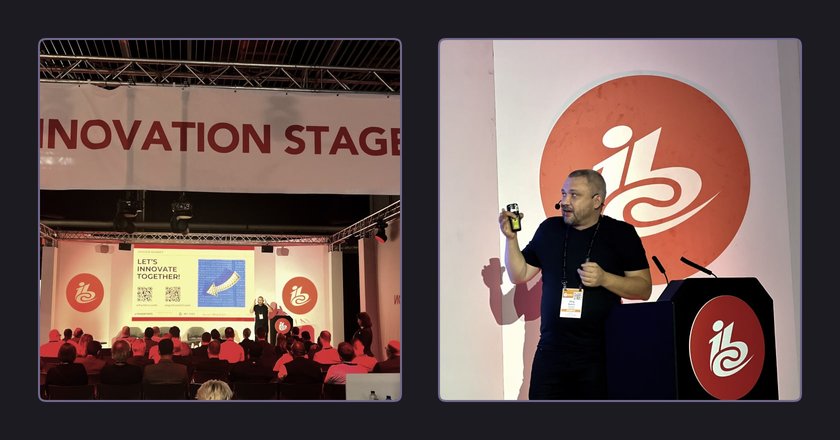 Oleg was bombarded with questions regarding the Cognitive Mill use cases that can be applied to specific business problems. We were approached by a few potential customers after that.
The only thing left was to invite them to our stand and keep the conversation going on those high stools.
Goal #2: achieved.
Network with the industry
No doubt, the IBC visitors and exhibitors are the people to have in-depth conversations about the state of the industry. They are the most trusted source of use cases that we can deliver.
We are always urging people to think about Cognitive Mill as a unified core that can perform a variety of cognitive tasks. Like a human brain, it's highly universal and can adapt to any new use case very fast.
No one knows the industry better than our customers. That's why we were going deep into the cognitive automation issues that people had in mind.
Goal #3: honestly, it was a pleasure!
The AIHunters team's impressions from IBC2022
So let us outline the fresh impressions that the AIHunters field team has from the IBC2022 Show.
Ksenia Meshkova, Chief Scientific Officer, gives a detailed breakdown of her impressions from the IBC2022 Show:
"After talking to quite a few exhibitors at the show, I can see that AIHunters offer the most advanced functionality. But we shouldn't be too self-assured about that and should keep on working hard. These conclusions only prove that the philosophy that we've chosen and the approaches we leverage are the right ones.

Still, many companies don't have the level of automation and adaptiveness that AIHunters does. And for me, it was especially inspiring to see how many people turned to us to talk, to see what we can do, to help resolve their automation issues directly.

Once again I was assured that we do the right thing as it is in high demand on the market. The demand will become ever wider as business gets to know the opportunities that cognitive automation provides."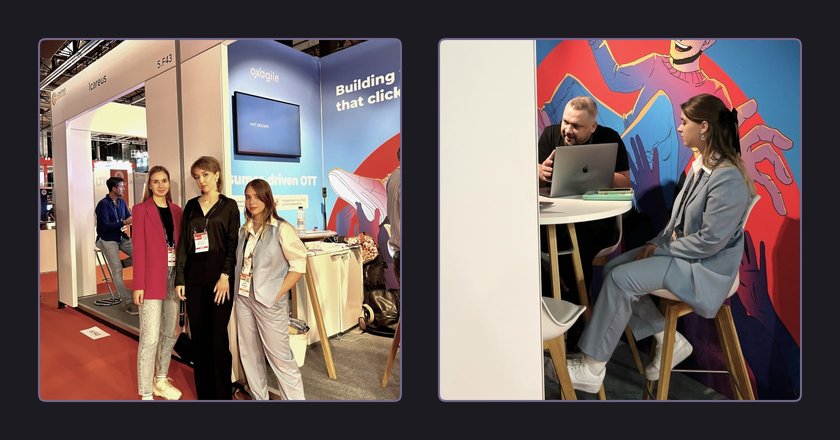 Anna Kamenko, Business Development Manager, reminisces:
"Honestly, the fact that I participated in such a huge event still feels bizarre.

It was the first IBC I had a chance to visit and the excitement I experienced was insane! I'll remember the thrill for a long time. I met lots of cool people: someone is your good old friend and someone will become one. I do hope we'll not lose our connection because each of them fascinated me in different ways."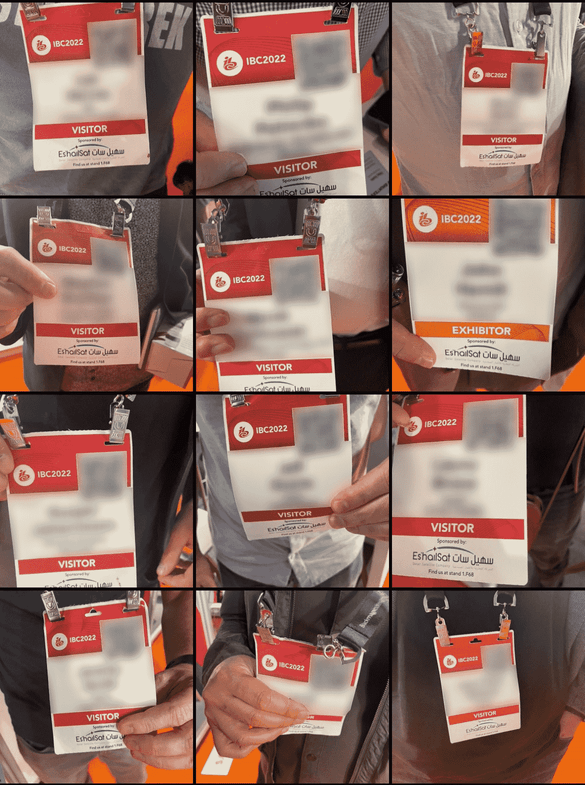 That's how Oleg Gubin, COO, and Co-founder of AIHunters, sees IBC2022 retrospectively:
"It was a good show, the first trade show for the AIHunters team. Personally, I made sure once again that our product offering has nothing to compare to on the market. Our use cases are relevant as people were coming to talk to us and were describing their automation issues in our own lexicon. It was a 10/10 hit."
Let's see what the bottom line of these discussions will be! Promise to keep you posted.
We will be back
All in all, it was an amazing experience for the whole team. Campaign preparation lasted for almost 3 months and required our hardest work, deep collaboration, and some limits to be pushed.
We project that the IBC2022 Show allowed AIHunters to pick up the right momentum. We've seen our limitations, we are inspired, and we are ready to put our heads back down and create.
The amount of professionals who approached us during the show with their business issues means that the problem of the M&E industry automation is relevant. And the prevalence of this problem requires a whole new level of scaling, processes, support, and, of course, product delivery.
With that, the AIHunters team would like to thank you once again for making this event unforgettable! And to get back to work.