What streaming platforms have in store for us in 2023
February 01, 2023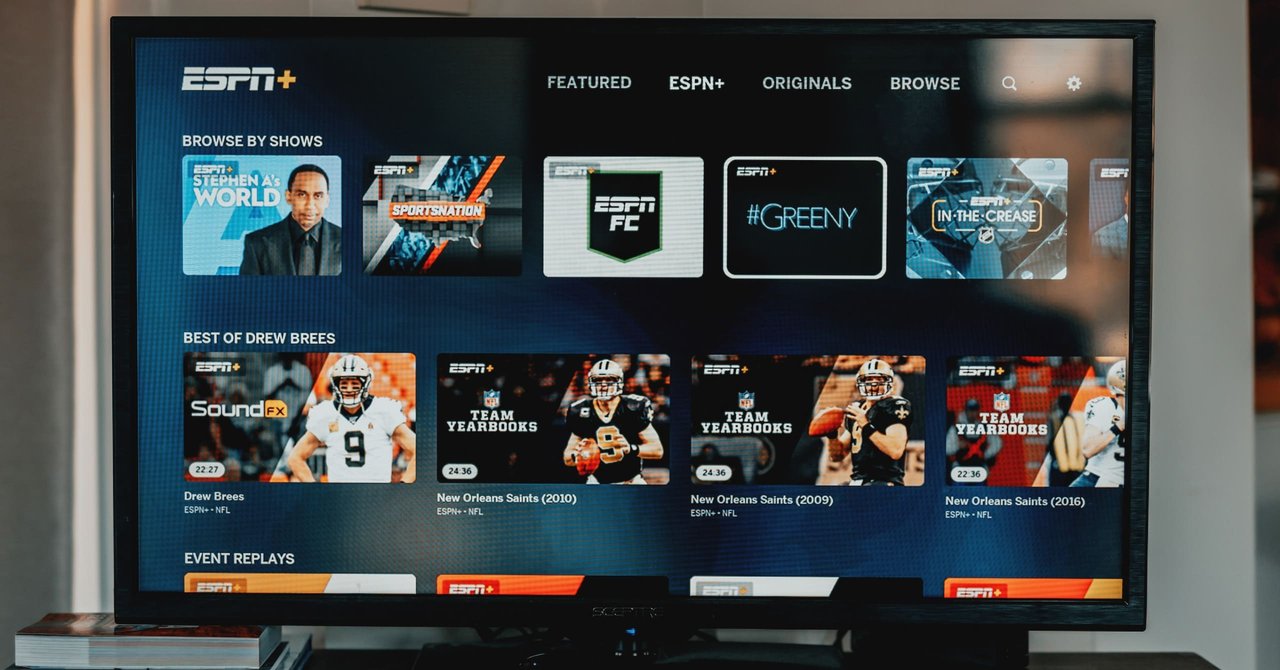 What a time for streaming platforms! They appeared, and they disappeared; they grew, and they lost subscribers; they introduced ads; they switched to sports broadcasting, and did tons more.
Last couple of years have been crazy for them.
And one thing we know for sure: this year won't be easy for those binge-dealers. What challenges are yet to come? How can streaming platforms deal with them? Let's find out.
How streaming services have gone through 2022
The year of 2022 has been bumpy for many streaming platforms. The challenges they will face in the coming year have mostly emerged in 2022, so it makes sense for us to take a peek over our shoulder and see what they have been dealing with, right?
So, here are the most prominent problems the streaming platform came across.
People canceled their subscriptions
According to a survey from Attest, people are reviewing their spending to find what things they can cut from the budget amid the rising costs of living.
When it comes down to renewing 10+ streaming subscriptions and buying groceries/paying for gas, people, as it seems, choose the latter.
So, the subscriptions get cut. As of the end of 2022, 15% of Americans said they did not use any content streaming platforms. Most of the platforms saw the decline in their subscription numbers: Netflix, Hulu, YouTube, Amazon Prime, AppleTV+ — you name it.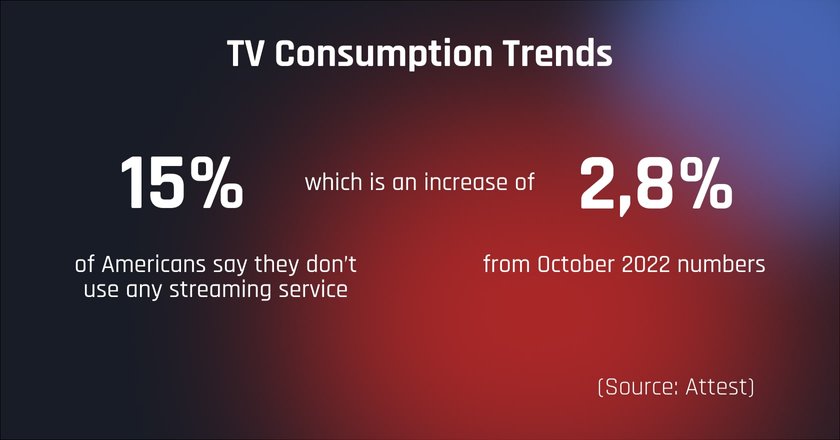 And Disney+ have gotten the worst of it: Attest research shows that the company has suffered a 5,4% decrease in viewers, which was the biggest drop-off.
Streamers canceled shows to curb costs
Striving to keep the operating costs down, some streaming platforms have decided to sacrifice the thing that simultaneously brings in both trouble and revenue — the content.
The most prominent example of that has been HBO. Over the summer, the streaming platform pulled a lot of shows like Batman: The Caped Crusader, Sesame Street, and even Harry Potter movies.
That's where our duality thing with trouble and revenue comes in: though people have been vocal about their disappointment with HBO decisions, by doing so they cut their operating budget by 3 billion.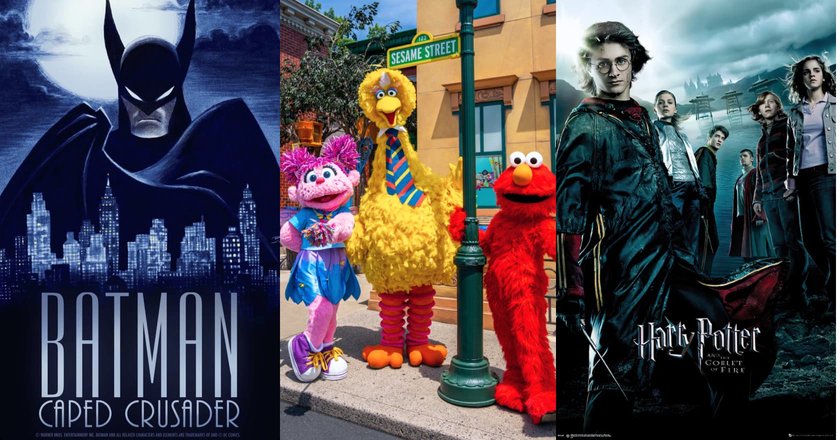 Some streaming platforms gained new viewers
Not everybody has been hit with a cancellation storm in the same manner. While many of the streaming platforms lost subscribers to inflation, there are several services that struck a chord in the customers' souls.
For instance, Peacock boosted its weekly users by 3,4%. Netflix has overcome the decline in subscriber growth by introducing an ad-supported plan — we will talk about how that works later on.
Other platforms, like Paramount+, have their content to thank for their subscriber retention. Yellowstone and Top Gun: Maverick were real hits with the audience.
What streaming platforms will face in 2023
We can see many of the things that plagued consumers of digital goods will remain in effect through 2023. People are still concerned about the recession, which means a decrease in spending from regular consumers, content creators, and ad companies.
Let's see what streaming platforms will deal with in 2023.
The quality of content on streaming platforms
Ah yes, that's the thing we want from streaming. All of those features like recommendations, subtitles, and pretty round buttons are appreciated, but the content is the real star here.
Netflix got extremely popular in the first place because it provided easy access to tons of movies and TV shows, and it got even better when it went all digital.
After that, it kept the viewers and got the new ones coming in with the help of better content. Remember when Netflix licensed Friends?
It was like the best thing ever.
And then it was even better with exclusive shows: the programming of supreme quality that you could only get on Netflix and nowhere else. Obviously, the investment paid off in the form of people pouring into the platform to become subscribers just to see Stranger Things.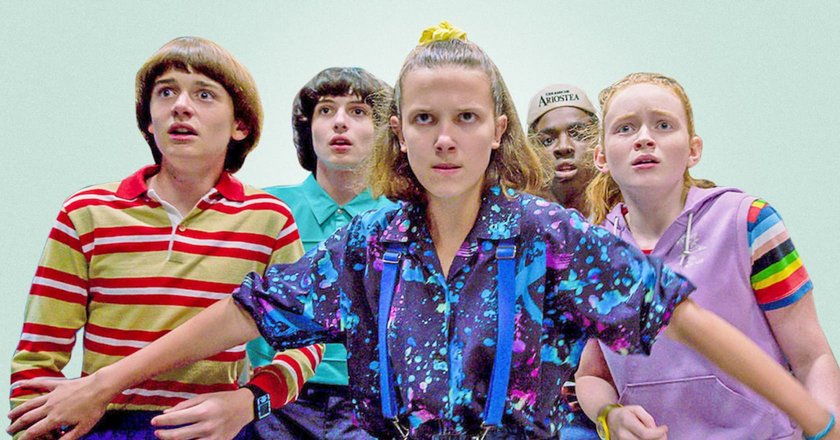 But, however successful, the approach has a big problem: good content is expensive to both produce in-house and license from others. And while it does bring in viewers, it is simply not sustainable in the long run.
Now, streamers have a dilemma in their hands: continue to burn money on good content, or cut the production and actually be profitable for once?
It seems like OTT companies are choosing the second option. It all started with animation: one of the most time- and resource-hungry types of visual media. As we have already mentioned, HBO canceled a bunch of animated shows over 2022 and many of its counterparts are hesitant to make new ones, leaving only the most prominent titles like The Simpsons.
Shows are targeted as well. While some, like Batwoman, are getting completely canceled, others that are still being produced have definitely suffered in quality and receive a cold welcome from the viewers.
Yeah, the 4th phase of MCU has been kinda rolling downhill.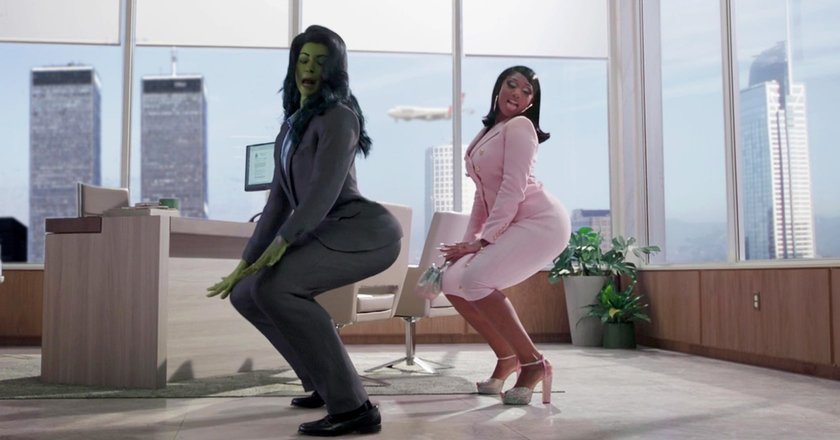 With OTT companies cutting the production budgets and canceling titles, we can already see a decline in television quality. It will be interesting to see how streamers will address that in order to keep their fans from reevaluating their subscription choices.
Emergence of ads
Going on with the theme of becoming profitable, streaming platforms are looking into ads as the way to boost their income as well.
For instance, in November 2022, Netflix announced its launch of an ad-supported subscription plan, which enables the advertisers to run 15-30 seconds of ads before and during the content.
It's definitely not very pleasant for the users, but there are two things that are sort of an upside:
There will be a cap of 5 ads per hour of content;
The subscription plan is $6.99, which is cheaper than most streaming services.
With that move, Netflix hopes to bring in 500 000 new subscribers to the platform. Given the interest advertisers have about working with streaming platforms, we will surely see more of them introducing ad plans of their own.
Other streaming platforms are also looking into the add-supported subscription plans. New service from HBO, which will be called Max, will reportedly offer the ad-free and ad-supported plans, the latter costing less than the former $14,99/month option.
How can streaming platforms succeed in 2023? Share your thoughts!
And then there is the FAST — free ad-supported streaming — market. That term includes streaming services that don't charge a fee whatsoever for offering content streaming, but there are advertisements that go with the programming. Hence the name. Streaming platforms like Peacock, Pluto TV, and WBD are relying on it as a way to attract viewers to niche content while retaining profitability.
Apart from the cost of ad plans, there are other things to consider. Yes, it is always an uphill battle for the platforms that show ads, since tons of people may get annoyed by them and stop using the service completely. We talked about a couple of things that streaming platforms do to make ads less annoying, like capping the amount of ads per hour, but you can also keep in mind the other things.
That other thing is the relevance of the ads. The ad that makes sense and applies to the viewers' potential needs is always better than the over-the-top betting promos, right? So, a streaming platform might look into ad insertion software that would automatically insert targeted advertisements. A person watches a cooking show — a person gets an ad for kitchen appliances. Cool.
Retaining subscribers
Life is getting more expensive at an alarming rate for everybody. In answer to that, people have to review their spending habits and make decisions on what can stay and what must go.
And subscriptions to a ton of non-essential services is what people most oftenly start trimming.
As access to Parks and Recreation can't be considered as essential as a bag of groceries, streaming platforms now have to think really hard about how they are going to keep their paying viewers.
Lay on top such decisions as introduction of ads, cancellations of some content and depreciation of quality of shows that are left, limitations on password sharing, and you can see how that can become a challenge.
Everybody got different answers to that. Some offer subscription discounts, others dive into sports broadcasting: for example, Amazon Prime got exclusive rights to stream Thursday Night Football games. Here's what folks can get:
a variety of different casters;
easy access to game statistics;
analytics breakdown of the plays;
and much more features that Amazon hopes to bring more viewers in with.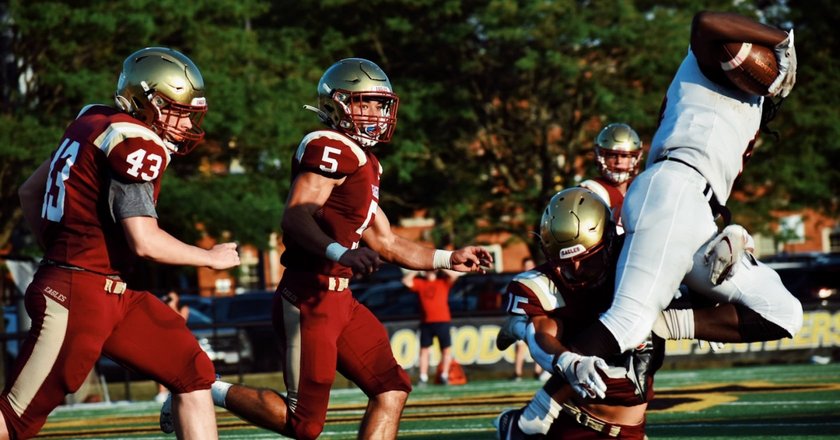 The hype around sports streaming shouldn't surprise you — OTT streaming platforms have considered going into sports for a while, and some have proven its effectiveness.
Our old friend, NBC's streaming platform Peacock, has gained traction with users not only by having The Office in its library but also by streaming the Super Bowl, the Summer Olympics, and the World Cup in 2022.
Subscale streaming platforms merging
The days of growth unsupported by profits are well behind us. That poses serious challenges for all streaming platforms fighting for their place under the sun, but it hits especially hard those platforms which have been previously struggling to scale up.
How do you survive in the market where people are canceling their subscriptions to Discovery+ in favor of HBO Max? You merge.
Early in 2022 HBO announced the acquisition of WarnerMedia. Now, in 2023, the company is planning to merge HBO Max and Discovery+. The company will offer the new service under the name Max, and it will feature originals from HBO and a huge chunk of Discovery's unscripted shows, documentaries, and a ton more from such brands like Cartoon Network, CNN, TBS, etc.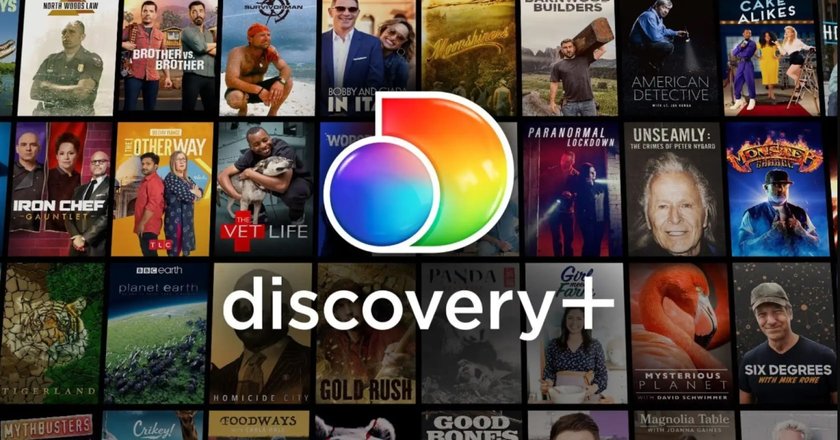 That's one way to get more content under your belt and some viewers to enjoy it. As the year moves forward, we might see similar deals struck between other subscale streamers and their big counterparts.
Bottom line
The era of reckless spending and rapid growth is behind the streaming companies. When people can no longer afford to have several subscriptions at the same time, companies have to compete amongst themselves to secure as many paying subscribers as possible without bankrupting themselves.
So in 2023, streaming platforms will have to address many aspects of their operation to make sure they stay afloat. That includes keeping the quality of content up while reducing the overwhelming production costs and introducing ads to curb those costs while not alienating their subscribers.
For those less fortunate and not so "too big to fail" streamers, it may be high time to merge with other services to offer a higher variety of content.