Please Stop Losing Your Clips: Effective Video Content Management With Cognitive Computing
May 12, 2022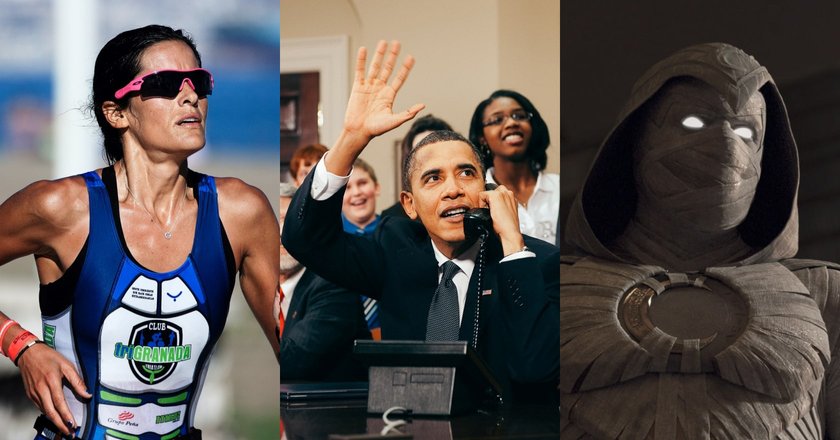 When talking about media companies going about their business, we tend to dedicate the most of our attention to how they create and distribute their video content.
Therefore, the coverage of intelligent automation efforts is also focused on that part of the production process.
But apart from that, a ton of work gets put into managing the content libraries in the most effective way.
TV shows, social media posts, and training videos have to be stored somewhere, right? Preferably in a way which makes them easy to find later.
Let's talk about it.
Video content management: the old days
Back in the day, movie companies and animation studios had all of their content stored in dark rooms with ceiling high cabinets. Every piece of video content gets labeled a put away to be used later.
So, each time you need to pull a movie, you go to such a room and look for the thing you need there. Maybe you get to use one of those fancy ladders on wheels like in cartoon libraries.
No matter how appealing the experience might be, you just can't ignore the amount of time it takes to do the whole thing.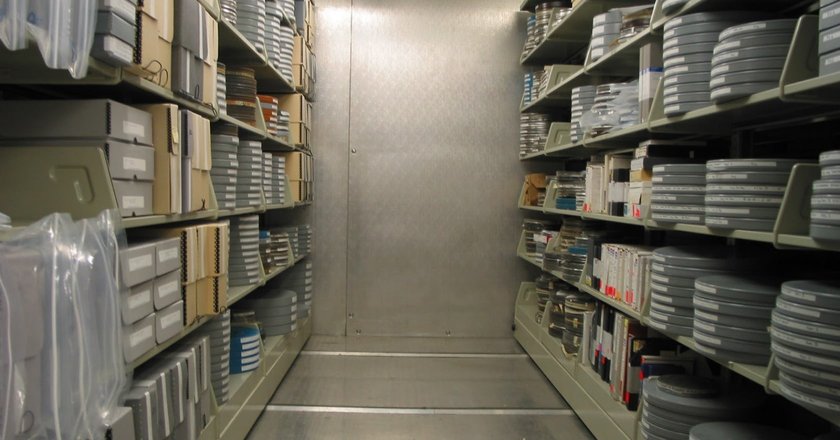 So we can imagine how happy everyone was when digital storage was introduced. No more scouting around the warehouses of cabinets looking for dusty tapes. Now, you can access everything you need through a computer.
But with that change to video content management, came the tradeoffs.
First, we had to give the tall ladders up. Those were fun.
Second, we realized that it is still hard to find the exact video content you're looking for.
The stats tell the same story. Take a look at Nuxeo survey: they have talked to several marketing companies and content creators about how they deal with video content storage and management.
And what they found is shocking.
Around 75% of respondents claim they had to recreate the content they needed just because they couldn't find it in their storage.
Hands up if you hate losing yor content!
Some of them went further to state that the company tools for media storage complicate the things even further. The tools offer little to no help in managing large volumes of video content since they are hard to navigate.
Despite how bad the situation is, the short-form content creators and marketing companies have it better. But what if you work in a movie studio and can't find the right tape?
My bet is you won't be able to re-do a movie or a documentary overnight.
You can try, of course. Even though videos like "We remade Batman for $20" are great for YouTube clout, I don't think they will do well with executives.
So, we obviously can't have people who put a lot of effort into creating video content spend even more resources re-doing it all over again just because an internal search engine can't do its job.
What do we do, then?
I thought you would never ask.
We will reimagine the whole video content management with advanced tech.
Cognitive Computing for video content management: bringing out the big guns
When you're a small content creator and do not have an extensive library, you surely will be satisfied with a Google Drive or Dropbox.
Just make sure to label the clips appropriately and you're all set.
But as we go to larger and larger companies, the problems begin to emerge.
Big volumes of content pose a threat to successful management. Forget to apply the right tag or rename the file incorrectly — and the file is lost among thousands of clips.
In this situation, you will have to manually go through the files and fish it out.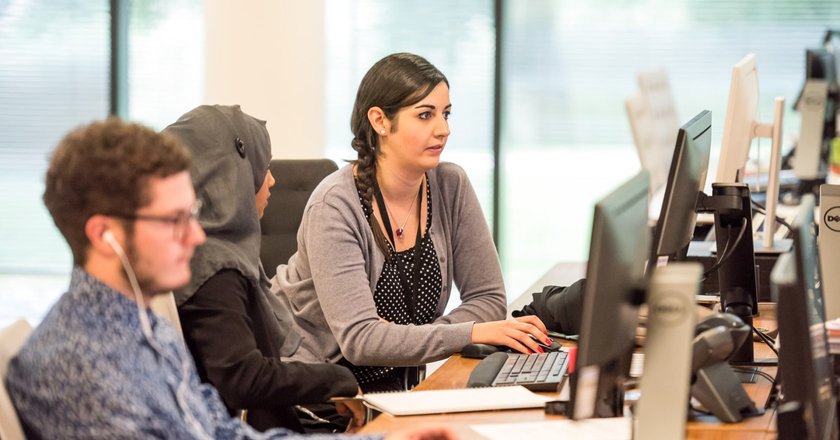 No doubt it takes an enormous amount of time.
So let's see how we can make the entire ordeal easier.
Metadata and smart labeling
To start things off, we get the basics out of the way: the video content management software can effectively find the files by sorting them based on labels.
Those tags and labels can differ depending on a variety of factors, like specific software preferences. Most of the time, the tags include the file type, time of creation, video genre, clip duration, theme, specific object within the footage, etc.
You tell the software to pull up the video you need, and the software looks for tags you specify.
And you get the right video. Easy as that.
The real question is, how do those tags get added to the video clips?
Right, you add them manually when uploading them to your system.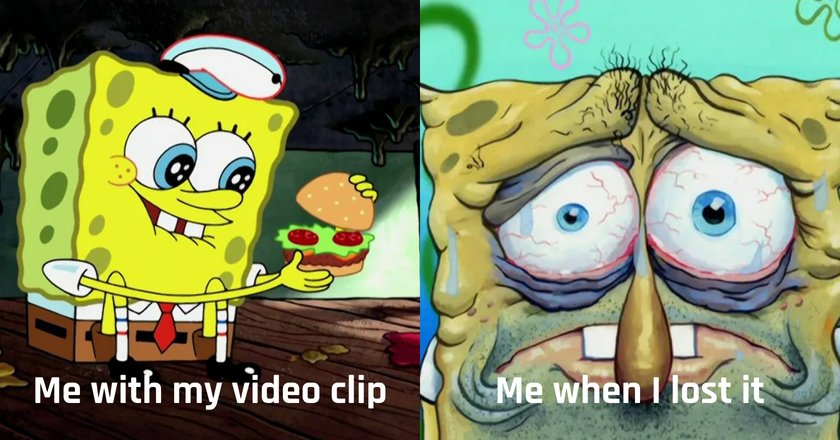 But there are smarter ways to do that. For example, with powerful technology like cognitive computing, you can automate the tagging process from start to finish.
The tags that work have to correctly portray the context and theme of the video content, and that alone makes automating the process tricky.
Here, cognitive computing technology steps in. Powered by it, the video content management system can actually analyze the content for you and add the right tags based on the context.
Boost your content management with context analysis.
Those tags showcase a much better understanding of the analyzed content that traditional tagging does. Cognitive computing allows you to categorize the video content based on such things as genre, emotions, themes, team names, time of day, etc.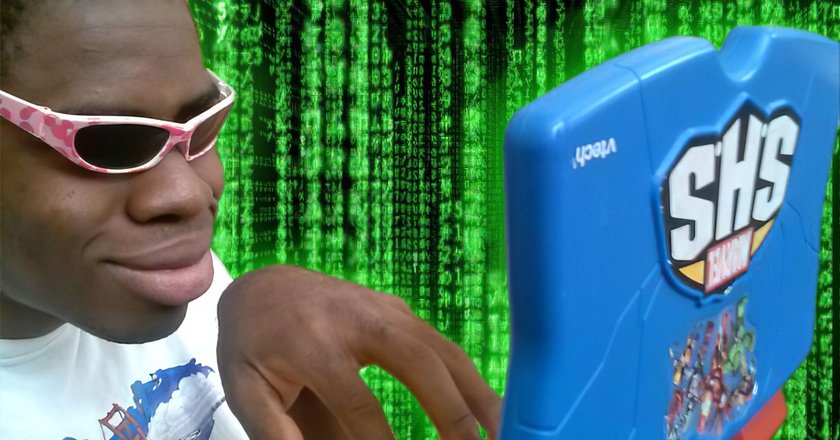 All of that makes managing the clips more effective.
The software applies deep learning, cognitive and traditional computer vision to understand what it "sees" on the footage, and uses that information to apply appropriate tags.
So you got that part done for you.
Next, the scale.
A video content management solution can chew through hours of clips in just minutes with the help of smartly optimized loads. You can spare your editors the enjoyment of spending months to go through the whole library and tag it.
I'm sure they won't be too bummed out.
So whether you work in a content agency, a movie studio, a marketing firm, or just rely on videos for training purposes, you can now easily make them searchable.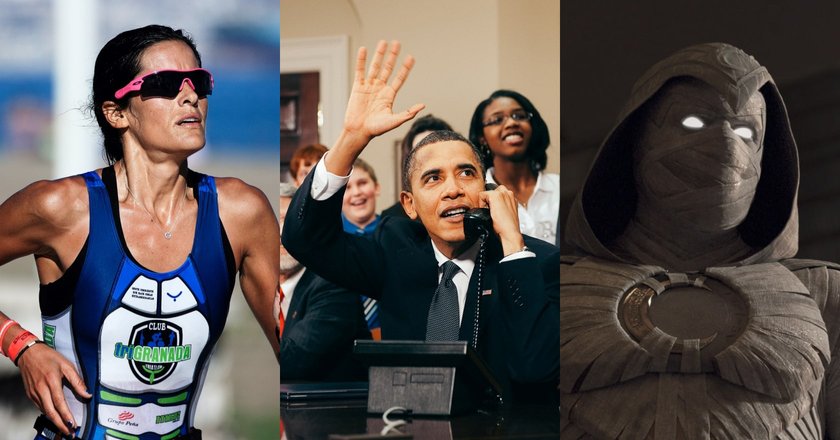 Some more perks
Categorizing content is not the only thing you can improve on your video content management platform. There are ways in which you can manage the heck out of your content even more.
For example, tone analysis. Cognitive science and probabilistic AI help the software to understand what the video is about. So, it can decide if the content can be broadcasted to a certain audience.
You can have an audio analysis looking for profanity, or visual scene deconstruction that identifies nudity. I get to keep the audience safe and save resources? Sign me up!
Video content management and delivery
Another way to step your content up is to have a system that can not only categorize the existing footage but also apply the same technology to create some clips.
Let me elaborate on that.
Say you are a sports broadcaster. Apply cognitive computing to your video content management system and you get all of your game footage tagged. You get it now — this will help you find the right clips when you need them.
And then you take those clips and do something cool with them. "What can I do?", you may ask.
Explore automated content generation!
How about this.
1. Highlight compilations from the footage
Whatever the specific sphere of media and entertainment you work in, there are a lot of things that you can accomplish with automatically created highlight compilations.
Let's say you work at a movie studio that has been out there for a very long time. You got a pile of tapes that date back to the latter half of the previous century, and all they do is make it harder for cleaners to dust off the shelves.
Figuratively, of course.
But with cognitive computing, you can easily turn that around.
You can get, let's say, several movies from a franchise, analyze them and create a compilation of the best moments. High drama or hilarious scenes, bloopers, post-credit sequences — you can set the video content management system up and get the exact clip you need.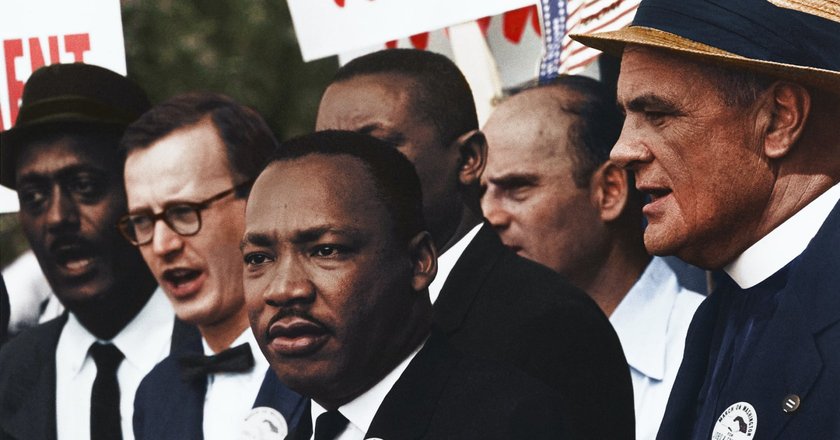 Those and other clips like a compilation of snapshots from prominent TV programs or shows do quite well on social media. Just saying.
2. Celebrity identification
Recognizing celebrities appearing in different clips also goes a long way.
In conjunction with the compilation clips, you can get the software to compile together the scenes where a particular movie star, a politician, or a sports player is appearing.
Just the set parameter and you're good to go: the cognitive computing technology will make sure that the scenes are cut appropriately. No weird three-second cuts where a person doesn't finish his thought.
And celebrity data also gives you a way to better categorize your content.
3. Trailer generation
Trailers are an important part of your movie library. They can be used to showcase the film, promote it, or drive up some hype some time after the screening if you're planning to, for insatiable, re-release the film on a streaming platform.
And automated trailers are just as important, but also more convenient. Push a button. Get the trailers for your entire video content library. Use them in marketing. Thank me later.
If you want to set a similar system up in your shop — feel free to reach us at support@cognitivemill.com or use the form below. We will be happy to discuss our cooperation!