OTT platforms are now the primary entertainment source for a lot of people. You want to watch a movie, catch up on your favorite TV show, or just kick back and support your sports team — you can access any content more conveniently via streaming services.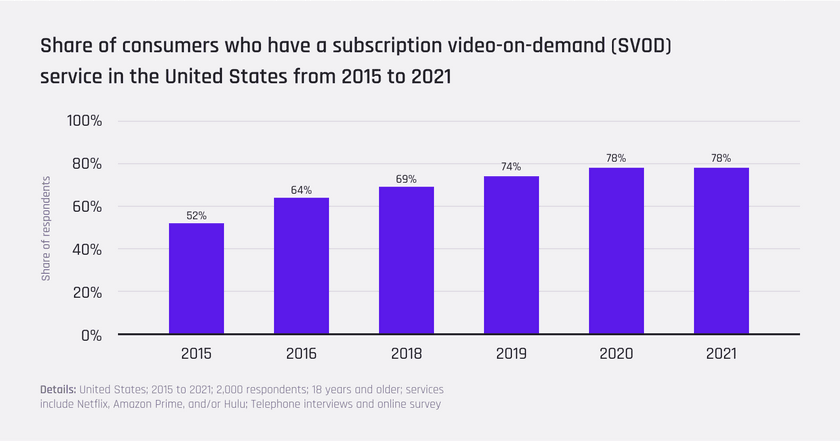 There is a ton of effort that goes into keeping all of those users engaged with the OTT platform. Apart from delivering the best content, the platforms have to think about ways to make the viewing experience the most convenient.
So, let's talk about just that — you can enhance user engagement by providing a better viewing experience with cognitive computing.
Allow safe skipping to the next episode with end credits detection
Ever find yourself looking at the credits when the movie or a TV series episode is over? Me neither.
What most of us tend to do is quickly go to the next episode or turn off the playback if it's a movie, right?
But by doing so viewers can miss interesting parts of the story. Sometimes movie makers put such scenes teasing the next episode or a sequel movie during or after the end credits.
So, how do you make sure that the OTT platform users get the most out of your content?
Well, you can help users safely skip the unnecessary credits to quickly jump to the post-credits scene.
And now here's another question: how do you do that with thousands of movies? Having a person watch every single one of them and manually mark important and unimportant credits doesn't seem like a great idea, right?
Here, you can use an automated end-credits detection tool to enhance user engagement. With cognitive computing technology, the tool analyzes the visuals, their dynamics, relevance, and level of interest to identify where credits begin and end. So, the user can not just skip the credits, but go right to the post-credits scene.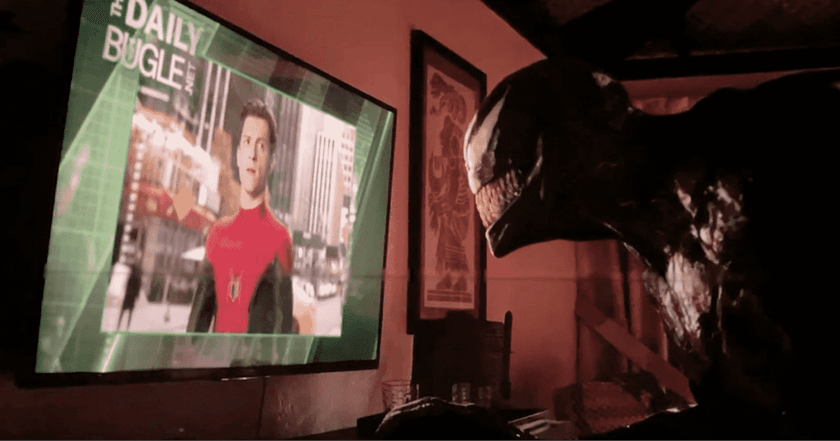 This way, the viewer won't miss the blooper compilation or the epilog if it goes along the credits: the tool will recognize that and won't skip past the scene.
Automatically generate trailers to promote the content
OTT platforms not only generate their own content but in trying to persuade more people to join they would often license popular movies and TV shows to make them exclusive to their platform.
So, there is a huge variety of content to cater to any type of viewer. In order to get the user to engage with your ОТТ platform, you can release trailers on social media to tease the latest additions to your content library.
And there might be a problem.
For example, some of the movies might not have a trailer at all. Or as it often happens with TV shows, they tend to have separate trailers for each season, whereas you would like to have a trailer of the whole series' moments.
Obviously, cutting a trailer even for a selected number of movies will take too much valuable time.
In that case, you can benefit a lot from an automated solution to do the heavy lifting for you.
Powered by cognitive cloud computing technology, the solution is able to thoroughly analyze footage of any genre, understand its context, accurately identify the salient content, and compile it into a trailer.
You can also go ahead and share them on social media completely automatically — and expand your reach across both existing and potential audiences, encouraging them to check the new content out.
Adapt social media content for mobile aspect ratio
So, now you have a tool that can take video content from your OTT platform and generate short clips, trailers, and best moments compilations that you use for promotion on social media.
And if we're talking good quality social media content, we have to keep in mind that most users access their favorite social media platforms through the smartphone.
So, to enhance user engagement through social media you have to provide the most convenient experience for the users on those platforms as well. In that situation, that means cropping the clips from landscape to portrait aspect ratio that perfectly fits the mobile device.
The thing is that cropping countless clips to fit the mobile screen would take hundreds of hours, if not more.
That is the area where automation can help you out. With the help of cognitive computing technology, a video cropping tool can imitate the way in which the human eye focuses on different parts of the scene, identify those parts as salient content and crop the footage accordingly.
This way, you can have tons of clips ready for publishing on social media in minutes.
Give the viewers info on cast members with celebrity face recognition
You know how it sometimes is: you are watching a TV show you found through platform recommendations. Then, you see a cast member that looks familiar, but you just can't remember their name.
And there you go pulling out your phone, googling the show's cast, and comparing photos of actors.
Doesn't sound like fun, right?
But you can make it so that the viewer won't have to do anything by themselves.
You can have a system powered by cognitive cloud computing technology analyze the footage and recognize the faces of celebrities, put a frame on respective cast members, and provide short information about them.
All that a viewer has to do is push a pause button — and they will be presented with everything they need to know about the actors that were on the screen at that moment. The cognitive computing solution also powers up the deep and intelligent search for movies with the same or similar cast, allowing the users to engage with even more content.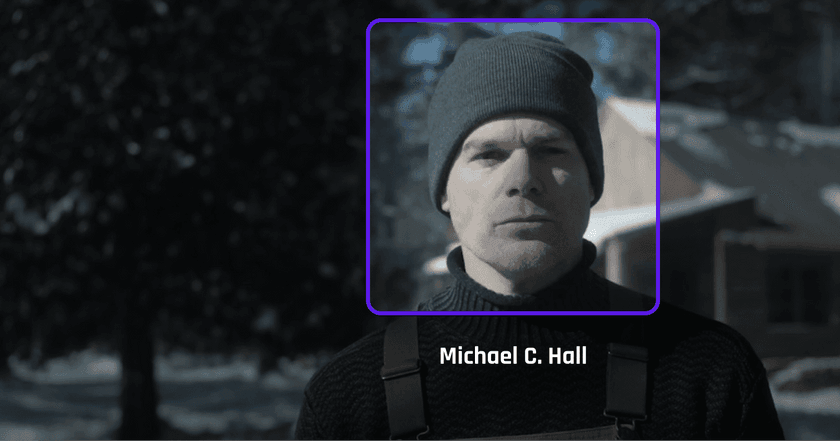 Now, the viewers won't have to break the pace of the show to sit in silence looking at their phones. Since it takes less time to pause the show and see the name of the actor pop up, they stay immersed in the content, and consequently, they are more satisfied with their experience.
Make sure that your content is appropriate with automated nudity filtering
OTT platforms gain more users by offering as wide of a content library as possible. A wide selection of content and a growing user base raises the question of the content being appropriate for particular groups of users.
For example, different countries may have different censorship policies against nudity in movies and TV series.
On top of that, OTT platforms can be accessed by underaged users.
Here you are presented with the challenge of checking the whole content library to see if any particular pieces of the content contain inappropriate imagery. If they do, you will have to edit the content in a way that makes it safe.
So here's how you can enhance user engagement with content on your OTT platform: filter the nudity to make sure that more viewers can enjoy it.
The question is: how do you do that for thousands of minutes of video?
Getting an automated nudity detection tool will land you the hand you need. Powered by cognitive computing, the solution applies video clustering technology to detect nudity on a scene level for the most precise result.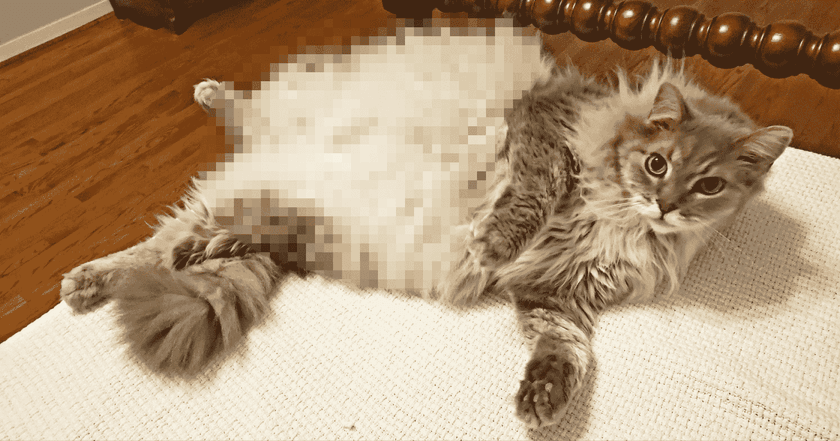 It's not all about the probability scores: the solution presents a complete decision whether the analyzed content has adult imagery.
In addition, it can act upon the nudity completely automatically by either blurring the scene or editing it out.
How to enhance user engagement — cognitive computing makes all the difference
Having the best content is not everything for an OTT platform striving to enhance user engagement. Apart from providing something exciting for your viewers to enjoy, you can also build on that with a more polished and seamless user experience.
That includes such things as:
Providing additional info on cast members of a particular movie or series;
Enabling users to skip the opening and end-credits without missing the important plot points;
Filtering the content for inappropriate imagery;
Making promotional trailers;
Adapting clips and trailers to promote the content on mobile-oriented social media platforms.
There are all kinds of tools that allow you to introduce some of the aforementioned functionality to your production pipeline, but there are some problems that might arise.
The first one is that when relying on several separate tools you can further complicate your workflow. In that case, getting a multi-purpose cloud platform to automate all of the required tasks is preferable.
Another problem is the accuracy which those tools offer. While most of the tools rely on simple AI object tracking or audio analysis for such things as trailer generation, nudity filtering, or credits detection, they do not possess the agility required to perform a precise analysis of video content of different types and genres.
Here's how we bring high-quality results: our platform uses visual-based cognitive cloud computing to replicate the human thought process to solve complex problems. What we do is apply deep analysis to the visuals to provide the user with definitive decisions.
CognitiveMill cloud computing platform automates your entire video production workflow. You do not need to have red-eyed editors spend sleepless nights cutting the adult content, marking end credits points, or cropping it for social media.
It's so redundant in 2021 when Tesla works its self-driving magic and huge multi-layered financial transactions systems are being monitored by a machine.
Now you can have thousands of minutes of video processed while a self-driving bot delivers your lunch.
And this is not all that CognitiveMill can offer — in terms of use cases, it can be customized to fit your particular needs.
If you are looking to bring more value for your OTT platform users — reach us at contact@aihunters.com or fill in the form below. We will be happy to provide additional information and answer any questions you have!